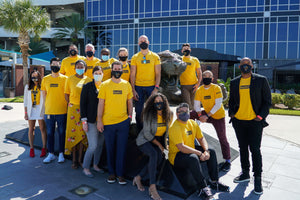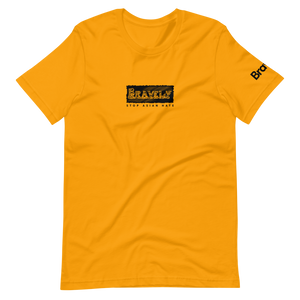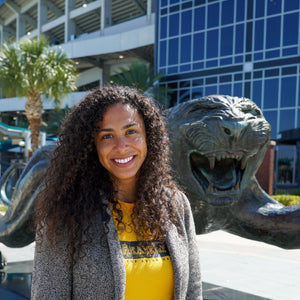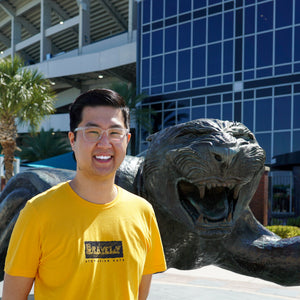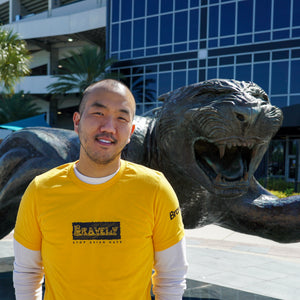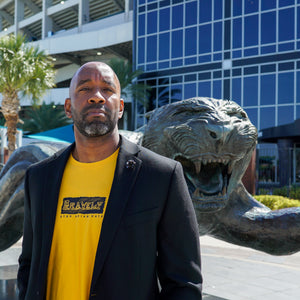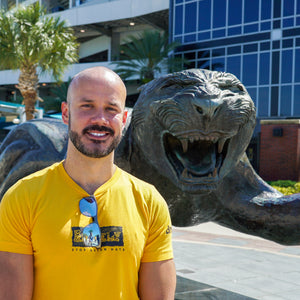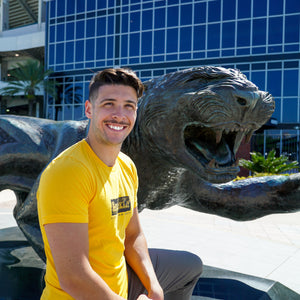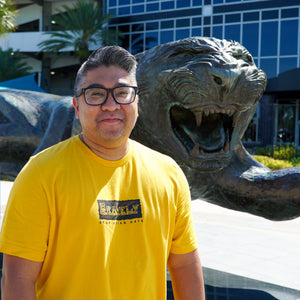 Stop Asian Hate - Box Logo T-Shirt For Charity
The Jacksonville Jaguars invite their fans to join them in supporting us, as their creative partner—an Asian-owned business—in condemning racism and the recent rise in violence towards Asian Americans and Pacific Islanders (AAPI). Join Jaguars and Bravely staff by purchasing this limited-edition shirt that not only celebrates the AAPI community but supports ongoing efforts to achieve equality.

For every shirt purchased, 100 percent of the net proceeds will be donated to Gold House, a nonprofit with a mission to unifying the world's largest populace–Asians and Pacific Islanders–to enable more authentic multicultural representation and societal equity.

This one-of-a-kind shirt was designed by Bravely and uses the Obra Typeface, a font inspired by the works of Philippines National Artist Abdulmari Asia Imao, developed through an initiative by J. Walter Thompson Philippines and Ayala Museum. A native of Sulu, Abdulmari Asia Imao made his mark in Philippine art through his use of Tausug and Maranao motifs. He was awarded the honor of Philippine National Artist in 2006. Imao's trademark icons—the sarimanok, okir, and naga motifs - were integrated into every typeface character, creating a rich tapestry of letters and images.